Financial Wellness
The process of learning how to successfully manage financial expenses. Money plays a critical role in our lives and not having enough of it impacts health as well as academic performance. Financial stress is repeatedly found to be a common source of stress, anxiety and fear for college students. 
On this page, you'll find resources for:
Immediate Financial Assistance
Aggie Compass Basic Needs Center
Housing Assistance Grants cover deposits necessary to allow individuals to move immediately out of houselessness and to stabilize in permanent housing. Please submit a Basic Needs Assistance Form to apply.
Basic Needs Grant provides emergency funding to assist students with urgent food and housing needs as well as, lost wages, WiFi hot spots, medical co-pays, technology, and transportation. Please submit a Basic Needs Assistance Form to apply.
UC Davis Financial Aid Economic Crisis Relief Team
UC Davis Student Parent Child Care Funding Program consists of two grants, the Graduate Student Child Care Grant and the Community Based Care Grant. Both are designed to partially defray student families' child care expenses. 
LGBTQIA+ Grant If you identify as a current LGBTQIA+ student and are experiencing a financial hardship, please apply for the LGBTQIA+ Basic Needs Grant. Applications will be accepted through Sunday, May 9, 2021.
Social Service Resources
CalFresh is a state program that can provide you up to $194 a month for groceries. Essentially it's a free debit card for groceries. The application process is easy and we can walk you through it, just make an appointment with our CalFresh Team.
CalWin, submit an online application to see if you are eligible to receive help with household expenses, food and medical costs.

Yolo County Short Term Emergency Aid Committee
Food, utility, rental and job readiness help for residents of Yolo County with incomes at or below federal poverty level.

Help with Bills, USA.gov
Learn about government programs to help pay bills and other expenses including benefits, grants and loans to help with food, rent, utilities, financial aid and more.
Budgeting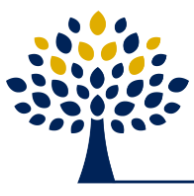 Aggie Blue to Gold Financial Wellness Program
Aggie Blue to Gold Financial Wellness Program provides information and resources for all students, regarding student loans, budget management, financial advising and debt management.
Other Financial Resources 

Covered California
Learn how to get the most out of your health insurance.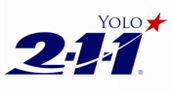 211 Yolo  
211 Yolo is the information hub for Yolo County, linking residents to vital health and human services, information and resources in the community. 

California's Low Cost Auto
CLCA is sponsored by the California Department of Insurance (CDI) and intended to help low-income households afford auto liability insurance on their vehicles in order to comply with the State's minimum financial responsibly laws.