Housing Assistance Grants cover deposits necessary to allow individuals to move immediately out of homelessness and to stabilize in permanent housing. Grants can also help students in imminent danger of becoming homeless with rental assistance. Please submit a request for a Basic Needs Resource Plan to apply.
Emergency Shelter and Transitional Housing
Emergency/Short Term Housing is available for students experiencing homelessness or in imminent danger of becoming homeless. Please submit a request for a Basic Needs Resource Plan to apply.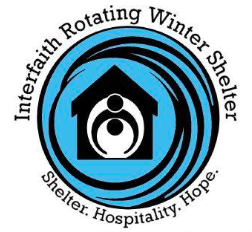 Interfaith Rotating Winter Shelter
The Interfaith Rotating Winter Shelter of Davis (IRWS) is a community based-effort enabling member congregations to provide cold-weather shelter and hospitality on a rotating basis to persons who are homeless in the Davis community.
Students can sign up for the shelter every evening, from 5:00 pm  - 6:15, at St. Martins, 640 Hawthorn Lane in Davis. From Intake, you will be transferred by one of our volunteer drivers to the shelter where they will receive a warm meal and a place to sleep.

Davis Community Meals and Housing
DCM provides a Resource Center and Day Shelter, Monday through Friday from 8 AM - 4 PM at 1111 H Street in Davis. DCM provides homeless and low income families with access to food, showers, clothing, laundry facilities, personal hygiene products, and other basic necessities.

Fourth and Hope in Woodland
The emergency shelter at Fourth and Hope helps both individuals and families in crisis. The shelter provides free meals, shower and laundry services. To see if there is an available bed or when the meals are provided, call 530-661-1218 and ask for Charolette. 
There is a bus line that goes to Woodland from the UC Davis campus.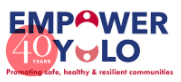 Empower Yolo
Empower Yolo Housing Services provides 24-hour emergency shelter for adults and children escaping domestic violence, sexual assault, or human trafficking.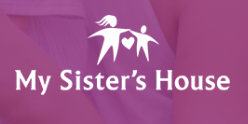 My Sister's House
My Sister's House serves Asian and Pacific Islander and other underserved women and children impacted by domestic violence, sexual assault, and human trafficking by providing a culturally appropriate and responsive safe haven, job training, and community services.
Housing Listings
Facebook Pages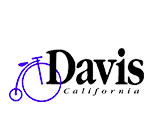 Fair Housing Services
City of Davis Fair Housing Services provides assistance with monitoring and enforcing fair housing rights. 

ASUCD Community Housing Listing
CHL is a database of off-campus housing listings maintained by Associated Students, University of California, Davis (ASUCD).
Affordable Rental Information Provided by the City of Davis
General rental information and housing resources for the city of Davis.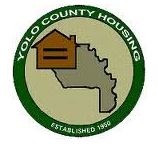 Yolo County Housing  
Click "Find Housing - See Current Listing" for helpful sheet, full of housing options in Davis, West Sacramento, Knights Landing, Woodland, and Winters. 

Yolo County Community Care Continuum
YCCC is a nonprofit organization that gives support to those with mental illnesses. They provide the community with direct services and volunteer efforts. Feel free to check out their website to see a list of housing options they provide for those seeking programs in regards to mental health.
Free Legal Services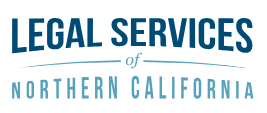 Legal Services of Northern California
Legal Services of Northern California provides free legal and advocacy services to low-income students focusing on housing, tenants rights, evictions and lock outs, foreclosures, quality of housing, mobile homes, mitigation of homelessness, termination of utilities, unsafe housing, and lost of shelter because of natural disasters.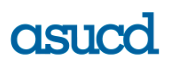 Legal Services for Undergraduate Students
ASUCD legal services provides each UC Davis undergraduate students multiple free fifteen minute consultations based on availability with an attorney per quarter.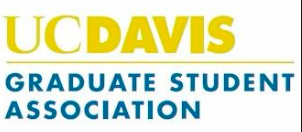 Legal Services for Graduate Students
GSA offers free legal consultations for graduate students. Contact Attorney Ava Landers with subject line "Legal Services for Graduate Students" to schedule your consultation. 
Yolo Conflict Resolution Center (YCRC) YCRC provides community medi

a

tion with t

r

ained, impartial

v

olu

nt

eer medi

at

o

r

s that help participa

n

ts

c

ommuni

cat

e their

c

oncerns

t

o each othe

r

, clari

f

y o

p

tions

f

or

r

esolution, and d

e

v

elop mutually acce

p

t

able solutions. Community medi

a

tion is

v

olu

n

t

a

r

y

,

c

o

n

fide

n

tial, neut

r

al, and less time-

c

onsuming and

e

xpensi

v

e than liti

g

a

tion and arbit

r

a

tion. Available on a sliding scale up to $40.
Housing Organizations
Yolo County Homeless and Poverty Action Coalition (HPAC) HPAC is a local planning body that provides leadership and coordination on the issues of homelessness and poverty in Yolo County.
HOPE at UC Davis A UC Davis student-run organization that provides those who experience homelessness and the low income population in Davis with the knowledge and resources to improve their quality of life in a sustainable way.
Other Housing Resources
211 Yolo
211 Yolo is the information hub for Yolo County, linking residents to vital health and human services, information and resources in the community.