As of Monday, April 11, 2022, the Aggie Info and Help Line is no longer in service. If you have any COVID-19 related questions, please visit the
Students and Families page
on the Campus Ready website.
We are here to

support your transition to campus.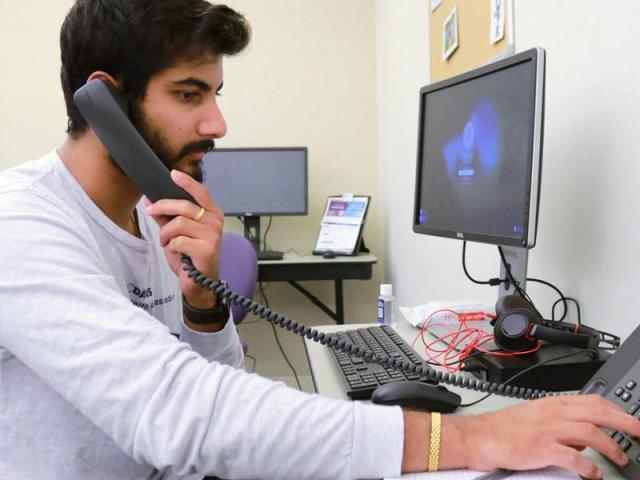 The Aggie Info and Help Line housed within the Aggie Compass Basic Needs Center, responds to questions by students arising from COVID-related return-to-campus concerns. The info line relies on trained student staff from the Aggie Public Health Ambassador Program to address non-crisis questions and provide referrals. Staff will provide answers using information available to the public on official campus webpages including the Campus Ready site, Student Housing and Dining Services and Office of the Registrar.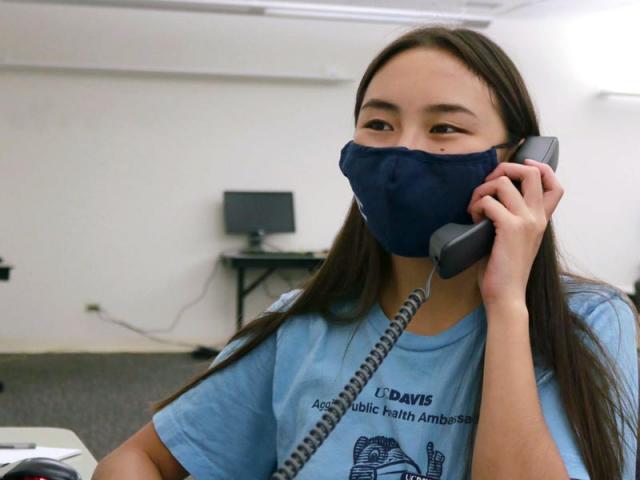 Top Questions:
Can a student or employee choose not to be vaccinated?
To be compliant with University of California policy, students and employees will need to either be fully vaccinated or else secure an approved exception (on medical, disability or religious grounds) or deferral (based on pregnancy). See more details and FAQs in the UC COVID-19 Vaccine Policy. (Aug. 2, 2021)
Do all students, faculty and staff have to wear face coverings while on campus?
The current face covering guidance for campus can be found on the Public Health Policies & Requirements page on the Campus Ready website.
How do I request an exception to the UC Vaccine Mandate?
The exception request process for students is provided on the Campus Ready website.
Contact the Aggie Info and Help Line
If you are not able to find the answers to your questions with the resources above, give us a call.